What is Logistics?
Logistics is the complete distribution control of inventory, from its procurement to its point of consumption. It is part of supply chain management that plans, implements, and controls the efficient, effective flow and storage of goods, services, and related information from the point of origin to the point of consumption in order to meet customers' requirements.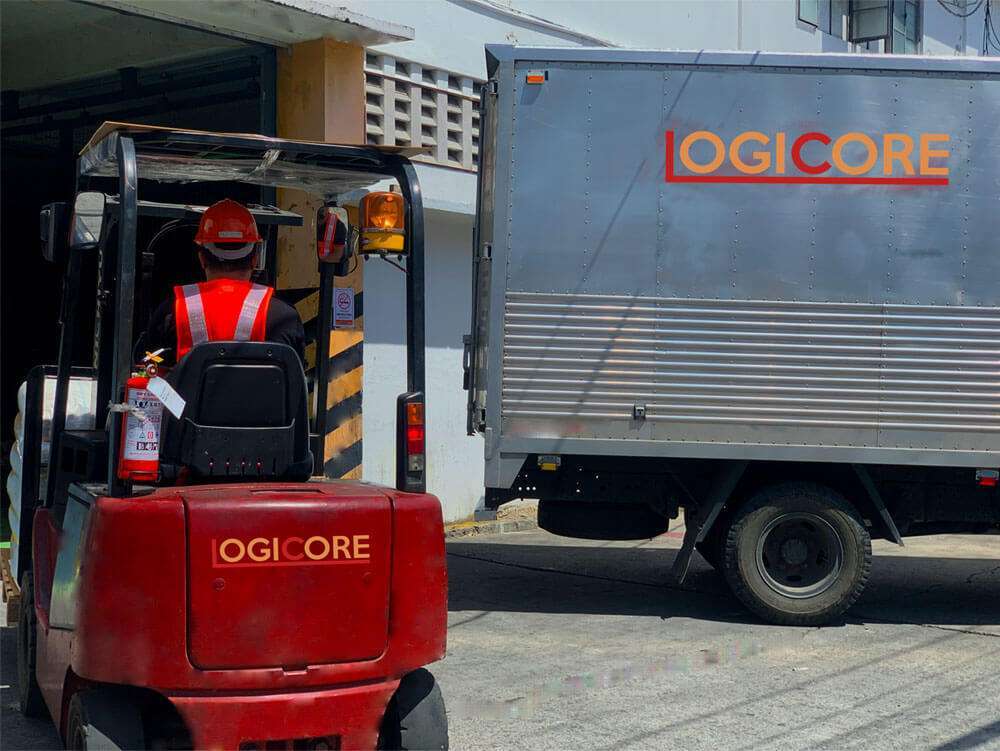 Why is Logistics important?
It doesn't matter how great your product is, even if your customers don't get it where and when they need it. That's why logistics are so important to business success. Satisfying customer demand is a central pillar of the entire supply chain and logistics capabilities.
But that's not all. If you dig a little deeper, you'll find that logistics is important for the day-to-day functions of so many core business processes.
Logistics plays a major role in the smooth operation of a company. However, running an error-free logistics department on a large scale is difficult due to the large number of demands and requirements that such a system receives.
What does a logistics company do?
As mentioned above, a logistics company is a company that assists with the movement of goods, information and/or services from one place to another. Logistics entails a wide range of responsibilities and functions.
Order Fulfillment
In supply chain management, fulfillment is the process of receiving goods, then processing and delivering orders to customers. The process starts with a customer placing an order and ends once they receive it. Order fulfillment is one component of the broader supply chain process. There are four main types of order fulfillment: in-house, outsourced, drop shipping and hybrid.

Freight Forwarding
It is the planning and coordinating of the movement of commodities across international borders, on behalf of shippers. Freight forwarders manage the risks and benefits of shipping both nationally and internationally by negotiating tariffs, import restrictions, and being proficient in the demands of shipping by land, sea, rail, and air.

Warehousing
At the core of any business selling physical products is warehousing. An organized warehouse saves employees time, reduces overall costs, and helps you deliver products and services to market faster. In many ways, excellent warehouse logistics can be a significant competitive advantage.

Transportation
Transportation is one of the most critical activities performed by the logistics company, which is also one of the most resource-intensive and revenue-generating logistics segments. It is the responsibility of the logistics company to procure LTL or FTL as required for the order shipment.
4 Benefits of partnering with a Logistics company
Once your company has a firm grasp of your customer's expectations, you need to plan to serve your customers better. This assumes that the company accurately understands and evaluates its strategic direction.
#1. Save Time and Money
Logistics companies like LogiCore have their own network of transportation service providers that provide strategic resources for freight. Finding the right equipment, insurance, and other aspects can be very time-consuming, but with the help of 3PL, you have direct access to a qualified service provider. In LogiCore, we help free up your time so you can focus on your core business.
The main goal of most shippers is to find affordable solutions for freight forwarding. When you partner with 3PL, you get the best shipping rates. 3PL can use these relationships to help you manage costs by working with a large network of freight forwarders.
#2. Optimize Operations
To meet the company's requirements, a third-party logistics service provider like LogiCore is constantly working to eliminate ineffectiveness. Their goal is to innovate, remove barriers, reinvent themselves technologically, and continue to have the right tools to keep supply chains running smoothly and efficiently. So, partnering with a 3PL is an asset and a benefit to any business.
#3. Expertise
Receiving robust support from an experienced logistics company allows shippers to provide their own customers with more responsive service. The backing of a large, experienced logistics business provides the additional support to make the customer experience more seamless.
#4. Technology
One area that would be better supported would be technology. They would have a better grasp of the importance of a robust system with real-time pricing and reporting capabilities and would back ongoing enhancements to the programming.
Whether you need warehousing, nationwide distribution, logistics value-added services, customs clearance, domestic freight, and more, a professional logistics service provider like LogiCore can be your Provider of Solutions and Partner in Success.
See Also: