Abiding by low temperature requirements is vital in ensuring that maximum product freshness is achieved and microbial growth is kept at a minimum. For some businesses, this becomes one of the more difficult task to keep at bay, but this doesn't always have to be as hard as it seems when you avail LogiCore's chiller room services to solve your storage problems.
HOW DO CHILLER ROOMS DIFFER FROM COLD ROOMS
Generally, chiller rooms do not operate differently from our other refrigeration systems. The only difference is that the accommodated temperature for chiller rooms ranges from 0 – 4 degrees, which is relatively warmer than our cold rooms, depending on what's being kept in store. Chiller rooms are used to preserve harvested products such as fruits, vegetables, and ready to eat items like sandwiches which are meant to be consumed and distributed within a few days.
So, for items that require colder conditions, typically temperatures -18 degrees and below, customers should opt for our Cold Rooms. Otherwise, customers with items that demand positive temperatures should opt for our chiller rooms.
OUR CHILLER ROOM PRACTICES
The most significant cause of concern when availing cold storage services is the damage that can be brought about by the extreme cold. Oftentimes, if not handled properly, items going in and out of the storage begin to pose a risk of damage. Equipment shows signs of wear and tear, and employees and their tools such as computers and machinery begin to succumb to frequent maintenance trips. Hence, it is imperative that we ensure the facilities remain safe for use. Below are the practices that we employ in managing our chiller rooms efficiently: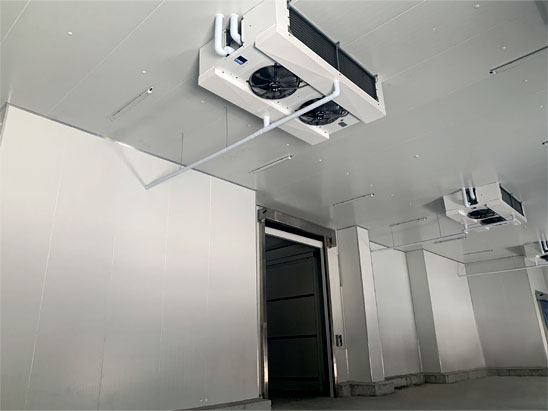 MAINTAIN TEMPERATURE RANGES
As a storage provider, our facility houses items that require different temperatures. Given the "one temperature fits all" notion does not exist, we deal with the challenge of storing all these by having dedicated floors for items that require colder requirements as well as warmer requirements.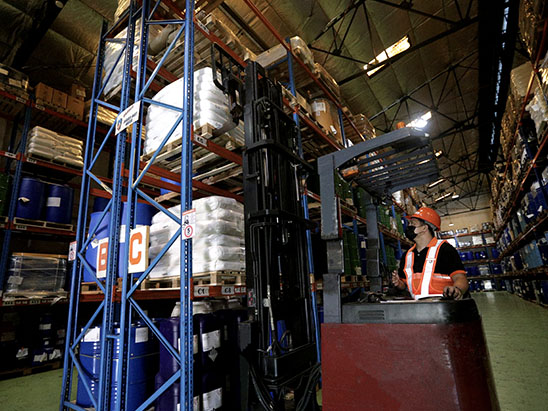 USING SUSTAINABLE EQUIPMENT
To make sure that we perform as desired, we utilize equipment that are intended to withstand low temperatures.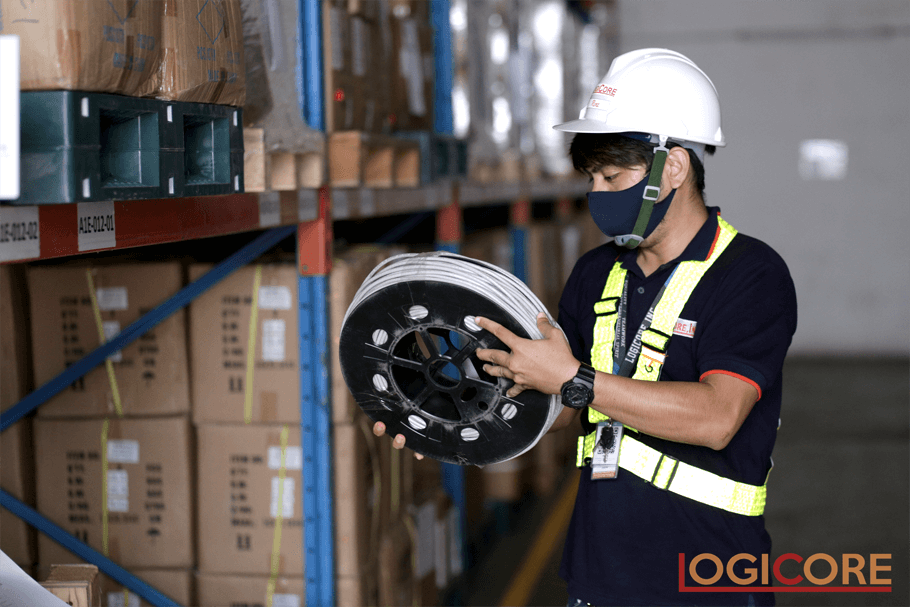 EMPLOYEE SAFETY
Our employees are provided with personal equipment, from head to toe, to promote an injury-free workplace in accordance to our quality policy.
BENEFITS OF CHILLER ROOMS
Reduce rate of deterioration
Reduce bulk of unwanted waste products
WHY CHOOSE LOGICORE INC. FOR YOUR STORAGE REQUIREMENTS:
Our cold storage facility's insulation panels are durable and designed for usage within a temperature-controlled and hygienically safe environment, while prioritizing the shelf-life of our client's temperature-sensitive products.
Our facilities have a space capacity of over 500 pallet positions of chiller rooms.
LogiCore cold storages are open for customization according to the client's exacting requirements.
We offer competitive rates and follow standard operating procedures by being clear about the required trailer temperatures, pre-cooling before loading, and food-grade inspection.
Connect with a Logicore Expert
Talk to us about your specific cold storage requirements and our team of LogiCore experts will get back to you as soon as we can.
CONTACT US