Last September 21, 2022, LogiCore's new Cold Storage Facility was recently made open to potential locators.
LogiCore, a notable provider of customized logistics solutions, celebrated the grand opening of its Cold Storage Facility with a blessing and ribbon cutting ceremony last September 21, 2022. The inauguration of the company's long envisioned facility was attended by the Velco Asia Group's board of directors, executives, esteemed partners, contractors, clients, and employees.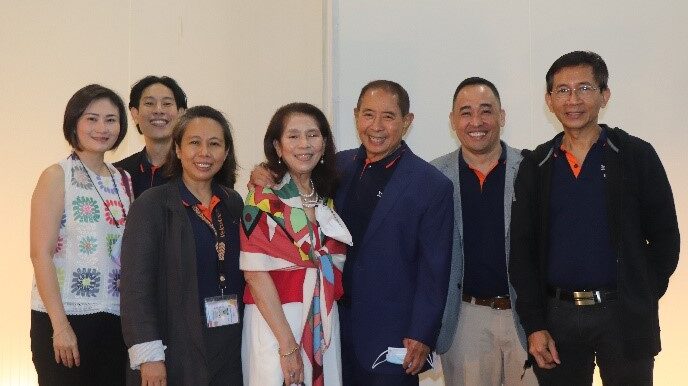 From left to right: Joanne Veloso, Velco Asia Group's Board of Directors: Mario Veloso, Mona De Leon, Rebecca Veloso, Ricardo Veloso, Zeth Templonuevo, and Carl Fontanilla.
The first of its kind for LogiCore, the temperature-controlled repository is a step closer to the realization of the company's dream. LogiCore has searched all around, reaching places as far-flung as the regions of Iloilo before settling grounds at the obliging locality of Del Monte Avenue, an accessible expanse in the bustling city of Quezon perfect for prospective frozen warehouses. In the last five years, plans to develop operations were initially compounded by LogiCore's hunger to shift to a broader perspective but since then swung to the expansion of the company's services by attending to the larger issue at hand: food safety. In his speech, Mr. Templonuevo highlighted the ultimate purpose of the cold storage facility, "to fulfill and sustain food security in the country."
While the Philippines remains to be far behind among its competitors in the Southeast Asian sector concerning food preservation, the opening of the new LogiCore Cold Storage is a heed to the country's demand for frozen facilities. Provisioned with modern equipment and qualified personnel that guarantee freshness of meats, vegetables, and fruits, it is to be expected that the company's latest breakthrough will support the demand of the food industry.
Housing 5,000 frozen and 600 chiller room pallet spaces, the facility is a valuable asset in securing the supply chain of food and other products. In conjunction with this, LogiCore wishes that this milestone paves the road for even more employment opportunities. This way, they continue to remain true to its mission of being a service provider to both the country and the industries it serves.