LogiCore's cold storage facility is duly recognized by the National Meat Inspection Services (NMIS). The NMIS is tasked with all matters concerning meat, by-products and hygiene in compliance with food and health standards as they are served from farm to table. Such an accreditation is a necessary step in making sure that the consumers' best interests are served and protected.
Issuance of the NMIS-License to Operate (NMIS-LTO) is an indication that the cold storage facility exceeds safety inspections of the issuing body. It is proof of LogiCore's commitment to implementing relevant food storage strategies to assure food safety. Being acknowledged by this specialized regulatory agency ensures that there are no gaps in LogiCore's cold chain processes from production, packing, and storage of the goods. Without the said license to operate, LogiCore's cold storage facility will not be allowed to engage with its clients and their cold storage requirements.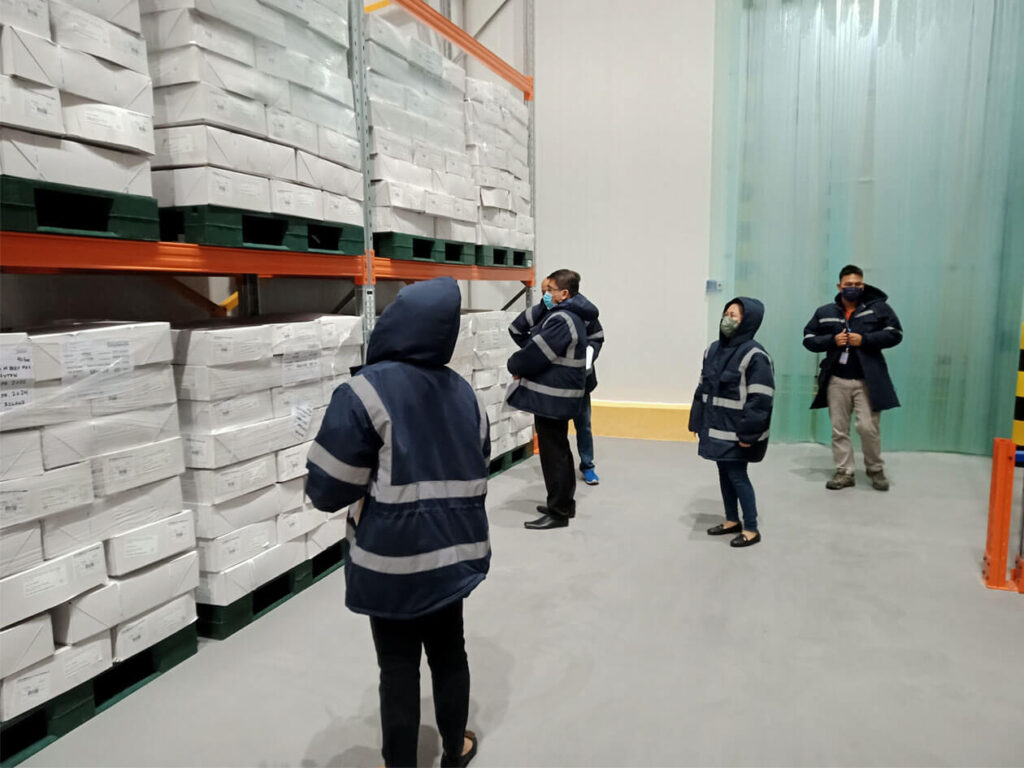 Final evaluation of the facility was conducted by esteemed representatives from the issuing body, Dr. Maria Glenda C. Fajardo and Mr. Michael Monterey, last September 19, 2022. Provision of the LTO was given last September 22, 2022, with a validity of six (6) months.
As of writing, LogiCore is currently waiting for the release of accreditation certificates from the Bureau of Plant Industry (BPI) and Bureau of Fisheries and Aquatic Resources (BFAR).