Efficient transport services are the backbone of any fast-moving industry. Finding the proper and reliable transport logistics services provider is crucial for business owners, especially those looking to move goods. Among the diverse range of transport options in the Philippines, are you curious to see which one you need and could benefit from the most? 
If yes, you're in luck! This blog will explore the various transport logistics services offered by transport companies in the Philippines, including RORO services, air freight, and land transportation services. But before we dive into the different transport logistics options, how do transport logistics services work?
Understanding the Mechanism of  Transport Logistics
Transport logistics services have evolved significantly over the past years; it has since peaked at the height of the pandemic. Following digitization, online shopping has become the primary catalyst for sufficing the market supply and demand for transported goods. Behind this seemingly convenient way of delivering commodities are complicated processes that call for coordinated people equipped with actual logistics skill sets.
To begin, transport logistics services focus on finding which optimal source of transportation is fit for carrying your products. For this part, you have land transport, sea, and air options depending on your product type. Additionally, transport logistics also involves the management of all ingoing and outgoing vehicles. Professionals must recognize which product is out for shipment because the dimensions of the shipping container depend on whether your product is perishable, hazardous, or whatever it may be. This type of information is critical in transport logistics.
Next, you have to consider the shipping location. Logistics service providers must consider the transport options available to the point of origin and delivery. The destination of your product will determine the total shipping distance and how much you will spend on the service. 
Lastly, we cannot forget the most special consideration: urgency. How soon do you need your items to be delivered? If, in any case, there may be delays, can you brave a little postponement with your customers in mind? 
Exploring Available Transport Logistics Options
A myriad of transport options exists to send your goods across the Philippines. But considering the previous factors aside, an equivalent transport logistics service is demanded depending on the scale of the item/s being transported. Have you decided on which transport option is fit you and your goods? If you're still unsure about which transportation to avail of, below are some transport qualifications you can review before deciding.
1. Sea Transport: Logistics Convenience with RORO Services
Sea transport is for those looking to send items that come in large quantities over long distances.  Fun fact: it is considered the oldest method of commodity transportation. 
Transport and logistics companies like LogiCore offer RORO services, short for 'roll-on/roll-off.'  This type of service involves loading and unloading vehicles and cargo by 'rolling on and off' the vessel using ramps. Out of the other options, sea shipping is the least expensive. RORO services provide a convenient, cost-effective solution for transporting goods, especially automobiles. Given the archipelagic state of the country, RORO services play a vital role in the Philippines' transportation network. 
LogiCore Inc. can ensure efficient and hassle-free sea transport if you want to avail of sea transport. We can assure you that your products reach their destination promptly. Upgrade to our premium transport services and maximize efficiency!
2. Air Transport: Speed and Efficiency at Your Service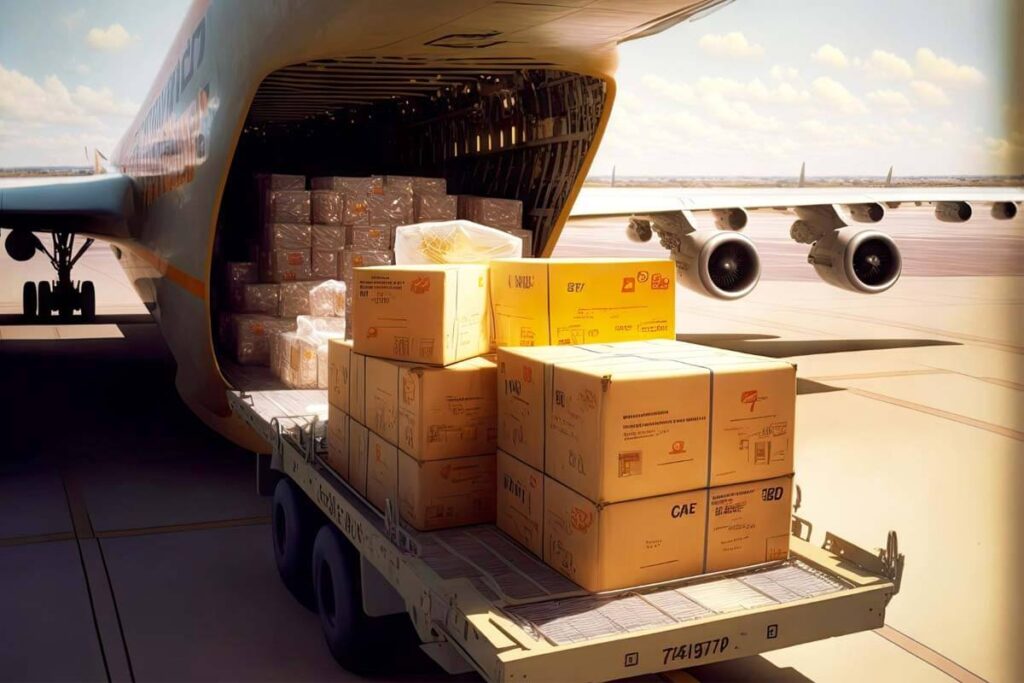 For those with a little budget to spare, air transport is an expressway to moving your shipments across the country. If you want speed, convenience, and an easy shipment process with little to no delay, air freight is the way to go! It guarantees fast-forwarding services for customers with time-sensitive and high-value cargo. This is the best for shipping items that come in smaller quantities.
Transport and logistics companies in the Philippines offer comprehensive air transport services, ensuring the safe and swift delivery of goods. LogiCore Inc. offers air transport with the advantage of speed and secure handling, making it ideal for urgent or perishable items.  
Don't miss out on quality services. Send us an inquiry to avail yourself of our transport services today! 
3. Land Transport: Connecting You Down to the Last Mile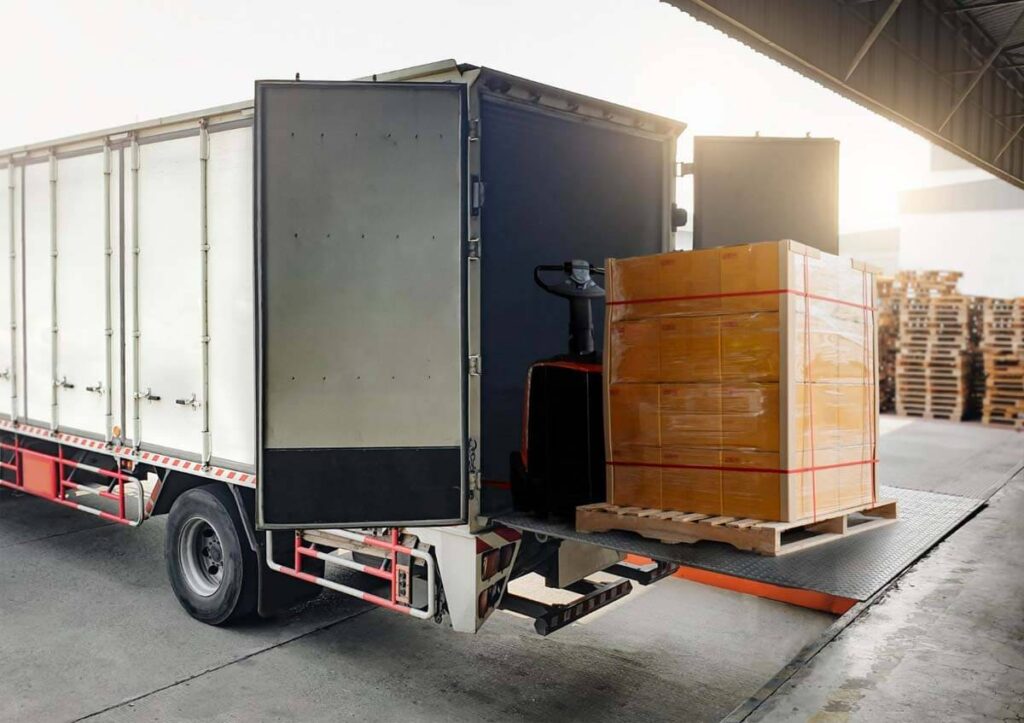 This form of transport option is carried out through trucks and trailers. Commonly used by suppliers, land transport is typically the preferred mode of transport in the industry as it lends excellent flexibility.
When transporting goods in the Philippines, land transportation is hands down the most accessible. Given the extensive road network connecting cities to provinces to regions, land transport services are the efficient solution.
Transport services companies in the Philippines provide vast vehicle options for different cargo sizes and requirements. From trucks and vans to trains and buses, land transport offers diverse options for domestic logistics. Whether you need immediate transport services, inter-island trucking, or delivering products to remote areas, reliable land transportation options are readily available to meet your specific requirements. Transform your transportation experience with LogiCore Inc.
Choosing the Right Transport Logistics Services Company in the Philippines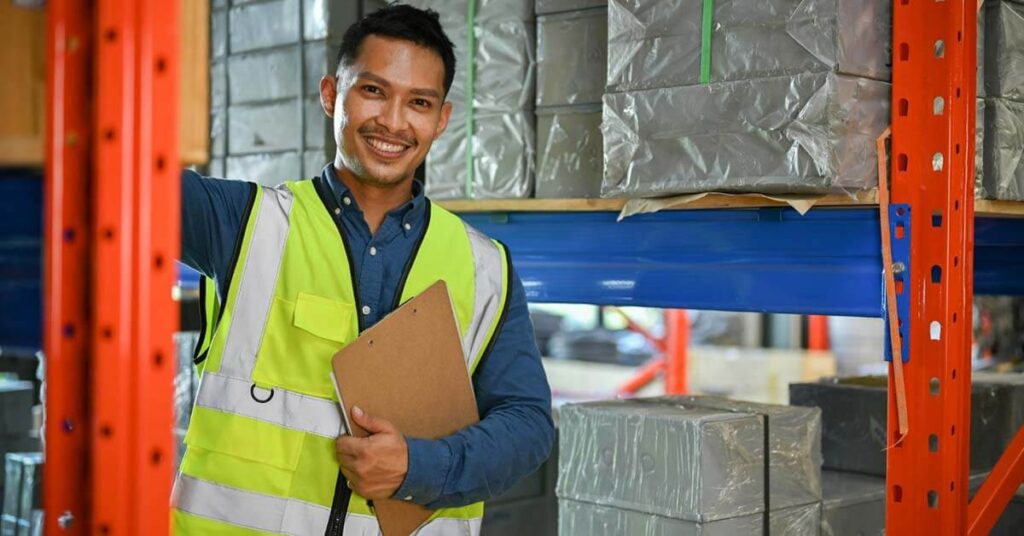 Trusting the right transport company is essential in ensuring smooth transport logistics operations. Before you partner with just anyone in the field, consider their track record, reliability, fleet capabilities, network coverage, and customer reviews. A reliable transport and logistics company will have comprehensive transport logistics solutions. 
If you need reliable and efficient transport logistics services in the Philippines, look nowhere else for the perfect partner, as we provide one of the best logistics solutions for all shipping concerns. Whether it's RORO services for sea transport, air freight for speedy delivery, or land transportation for immediate connectivity, LogiCore Inc. is a known leader in the field. 
Enhancing Connectivity with Nationwide Transport Logistics Services by LogiCore Inc.
From reasonable rates, a wide range of couriers, unrivaled packaging services, and flexible shipping options, we at LogiCore ensure that our customers get a feel of the ultimate logistics experience. So, the next time you have shipping needs, do not hesitate to contact us. We'll happily offer you every service of any kind—land, air, or sea.
Leverage emerging opportunities and make informed decisions for your transportation needs with LogiCore Inc!  With our extensive experience, comprehensive range of services, and commitment to customer satisfaction, we are your trusted partner for all your logistics needs.  
Stay informed about the latest developments in the transport industry in the Philippines, and subscribe to our newsletter.