Four Wall Arrangement Services
Everything you need to know about Four Wall Arrangement Service
Learn More
What you need to know about Four Wall Arrangement
We hire. We recruit. We deploy the best people to manage your warehouse and inventory. We look for people to deliver and distribute your products from one point to another.
We take care of your service contracting and deployment needs in terms of warehousing and logistics. We help you keep track of what is going in and out of the warehouse.
We provide solutions in all your logistics personnel requirements. Our organized inventory management system that integrate your accounting system can produce a richer, more accurate picture of all your business assets.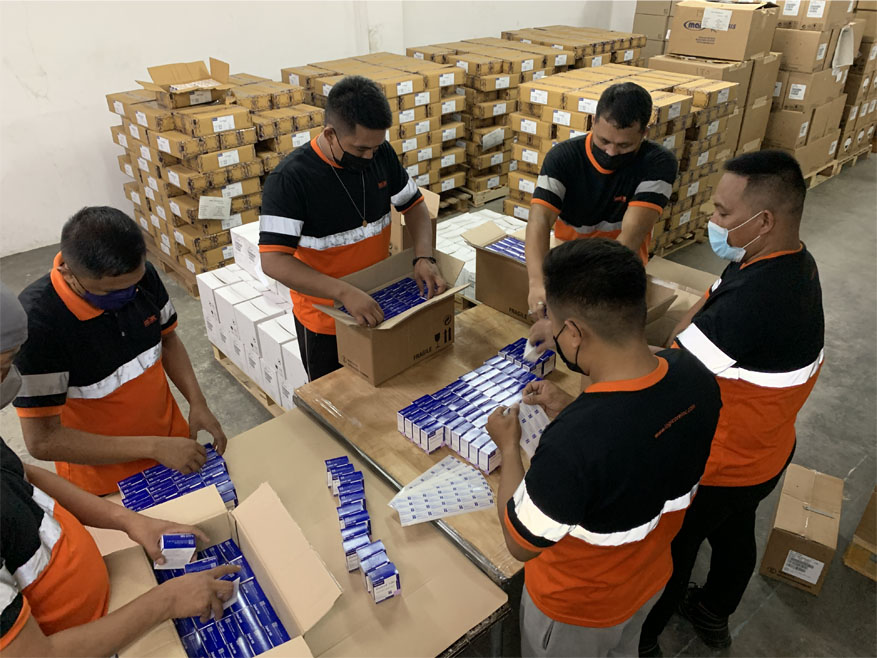 Let LogiCore help you achieve the best efficiency for your operations. We handle your goods with care and 100% effectiveness on time and accuracy.
Why Choose Us For Your Deployment Needs?
We organize and plan strategic actions to meet all challenges encountered by every industry sector. We provide customized solutions uniquely applicable only for your operations.
We have 90% success rate
We have 24/7 of human resource and operations experts who can guide you every step of the way.
We have wide operations reach with 15 sites and warehouses in the whole country.
We have 36 equipment and assets to support your need; from forklifts, reach truck, hand pallet truck and other special material handling equipment.
We have a total of 18 trucks to help you achieve a worry-free logistics flow and delivery.
Our Recruitment Strategies
Barangay/Community Sourcing
Employee referrals
Client referrals
Tie ups with different schools
Distribution of flyers
Online advertisements
Job fairs
WHAT IS OUR
HIRING PROCESS

IN FINDING THE

BEST WAREHOUSE AND LOGISTICS PERSONNEL

FOR YOUR BUSINESS?
We start with in-depth candidate sourcing through our different channels. After that, all short-listed applicants undergo strict screening by our team of HR and Operations officers.
We do background checks on the chosen candidates. If everything goes well, we provide them their salary offer.
They go on-board through series of supervision and trainings. We also conduct safety training for all workers to create a secured working environment for every client's operations.
WHAT KIND OF MANPOWER DEPLOYMENT AND LOGISTICS SERVICES WE OFFER?
Delivery and Distribution
We also deploy other positions for your warehouse and logistics needs
Back-office positions (HR, Admin, Accounting, Sales, Receptionist)
Skilled workers (multi-skilled technicians, lead technician)
Forklift operator, blast crew, warehouse staff
Our trusted clients are part of the largest companies in the country from construction, logistics and e-commerce and real estate.
Did you find what you're looking for? If not, check out our other services to know how can we help you more in logistics. As logistics provider, LogiCore is capable of providing tailored-fit solutions for your business with assured success rate of your business goals.
Set-up a meeting now to learn more about us.
Connect with a LogiCore Expert
Questions about our Nationwide Distribution Service? Share your details below and a LogiCore expert will reach out to you shortly.
"*" indicates required fields